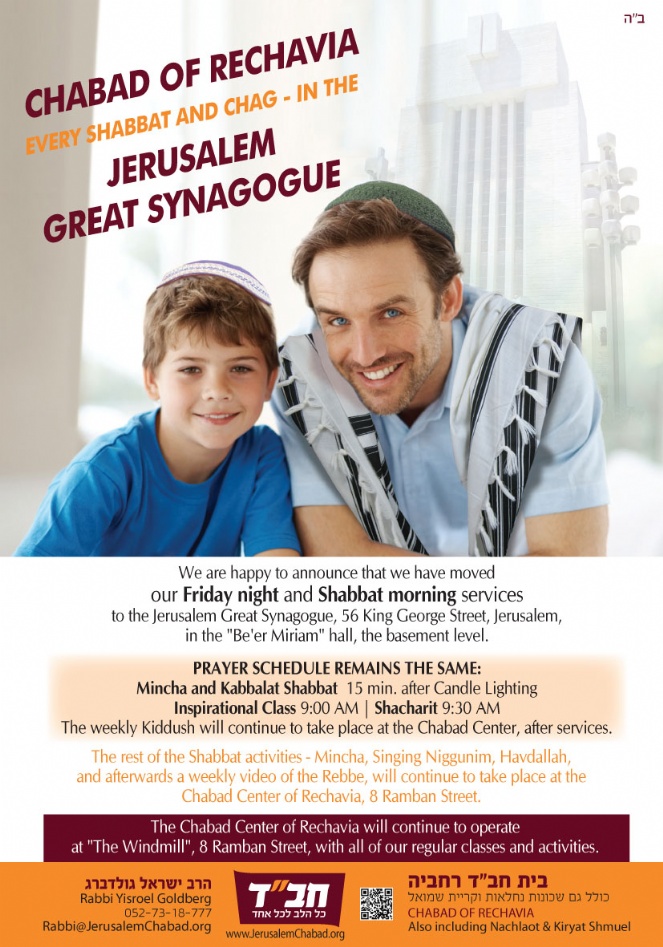 Grapevine: A Chabad celebration
In Israel last week for the wedding of his grandson Shmaya Krinsky of Crown Heights, New York, to Rivkah Stosgofsky of Kiryat Gat, was Rabbi Chaim Yehuda Krinsky, who was the chief spokesman for the Lubavitcher Rebbe, Rabbi Menachem Mendel Schneerson, and sole executor of the rebbe's ...
Holidays

Honey in Jewish Law, Lore, Tradition, and MoreThe Whole World In Our Hands

Parshah

Hanging On by a Rope

It is not by coincidence that the reading of Haazinu, the portion that is always read ...

Haazinu in a Nutshell

Video

An Insider's Tour of a Shofar FactoryBeyond an ALS Ice Bucket Challenge

Women

A Recipe for Life

Lifestyle

Rosh Hashanah Pavlova

In this Pavlova, three of the traditional Rosh Hashanah foods come together in a way ...

Individual Honey BowlsHoliday Recipe Roundup

Jewish News

Facebook Campaign Inspires Rosh Hashanah and Shabbat Candle-LightingA Treacherous 1,200 Mile Drive to Deliver Hurricane Relief Supplies to Cabo
The campaign of the Greeks was, as we say in the Al Hanissim prayer, aimed to "make them forget Your Torah and violate the decrees of Your will." "Let them study Torah," the Greeks implied. "Let them practice the logical mitzvot and the 'testimonial' observances. But they must not mention that the Torah is G‑d's Torah and the mitzvot are the decrees of His will. Torah and mitzvot must be severed from G‑dliness..."
— Hayom Yom, 7th day of Chanukah